How much mortgage should you and your spouse carry?
Date Posted: August 18, 2014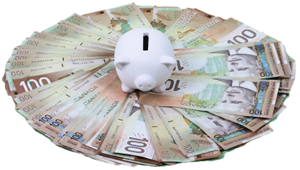 Having asked mortgage brokers for some advice, here is a list of advice:
1) Draw up a personal budget including the new mortgage payments
2) Reconsider the old maim of first buying a small starter home
3) Don't get carried away comparing rates
4) Pre-payment options can make a world of difference
Banks generally don't like the burden of a mortgage to exceed around 32 per cent of household income. But we all have our vices and vanities. That percentage may not fully reflect Karen and Steven's lifestyle now or down the road. The dream of a bigger house in the 'burbs, although cheaper than an equivalent-sized property in town, may have all sorts of extraneous costs for many homebuyers.
The ability to double-up payments or skip payments, or pay off the mortgage faster in large chunks, should greatly affect the choice of which mortgage to purchase instead of comparing rates.