New Rules Around Uninsured Mortgages
Date Posted: June 1, 2021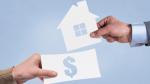 The Office of Superintendent of Financial Institutions (OSFI) have changed the qualifying rules for uninsured mortgages (i.e. residential mortgages with a down payment of 20%).
Effective June 1st, the minimum qualifying rate for a mortgage will be greater of the mortgage contract rate plus 2% or 5.25%. The reason for this is to attempt to make it more difficult for home buyers to qualify for a mortgage and reduce the mortgage amount a household can qualify for by around 5% in an attempt to slow the market. It is also to protect the current loan quality metrics and to ensure they remain strong.
For the full CTV Article, click here.
For more information regarding this, reach out to a Mortgage Broker today!