Mortgage Minute: Financing Options for Home Renovations
Date Posted: October 27, 2020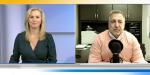 With the recent pandemic, people have found some extra time on their hands. Have you been considering doing renovations to your home in this time?
From a financing standpoint, your housing value has gone up tremendously due to what has been going on in the real estate market. Due to this, it has probably opened up some equity available in order to be able to do some renovations. A way to look into the equity you have gained is to look into similar homes in your neighbourhood and see what those homes sold for. Alternatively, if that information is not readily available you could reach out to a realtor for that same information. In order to be able to actually access the equity, you could reach out to a broker to discuss any refinancing options you may have, to be able to receive a lower rate on your mortgage.
For more information on possible renovations, reach out to a Mortgage Broker today!
To view the Mortgage Minute with Frank Napolitano; click here
Contact your Mortgage Broker today for trusted advice